U-T San Diego Purchased for $85 Million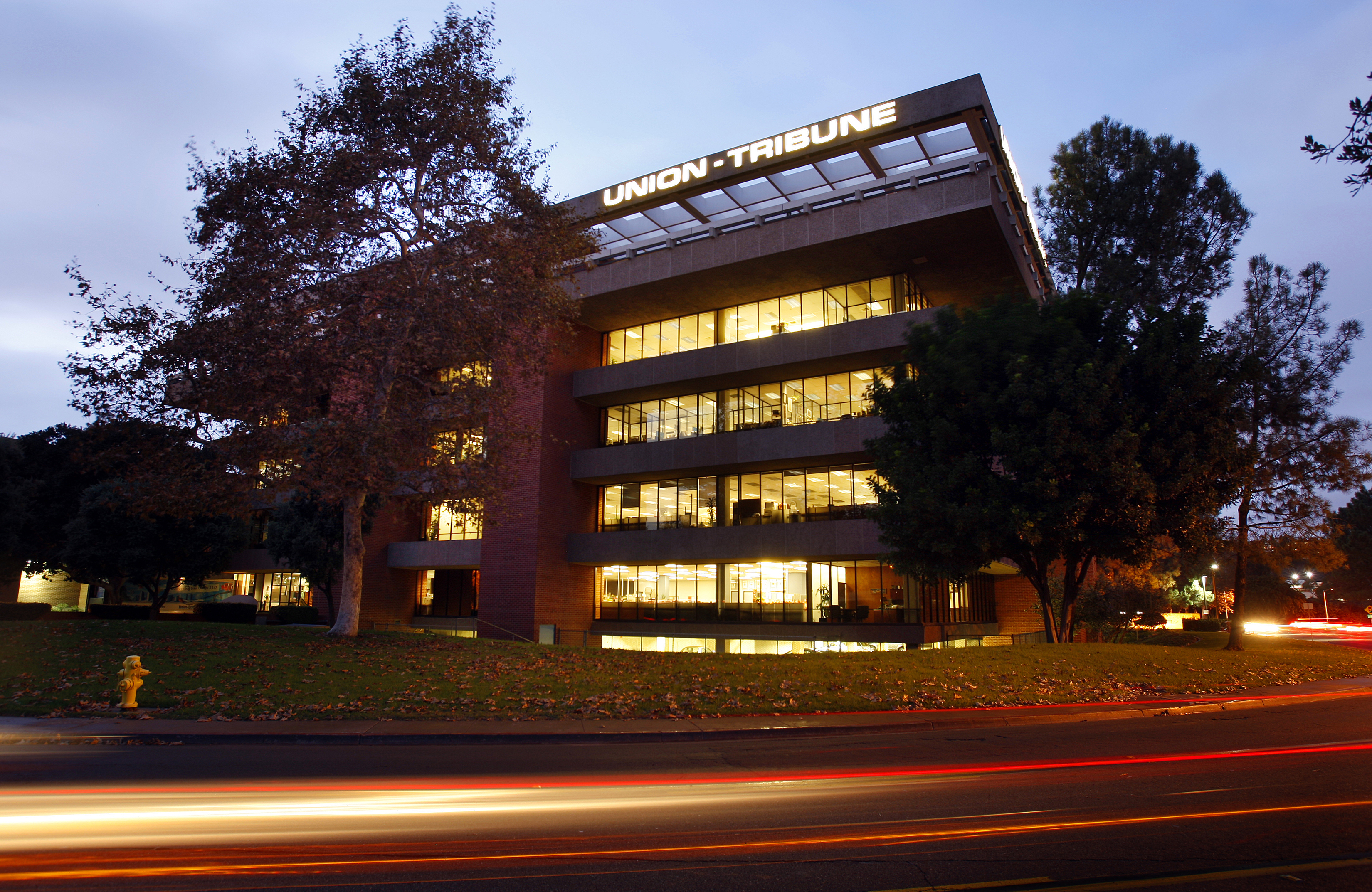 The publisher of the Los Angeles Times is buying U-T San Diego for $85 million, strengthening its presence in Southern California and putting the top newspapers in the state's two largest cities under common ownership.
Tribune Publishing Co., owner of the Times, Chicago Tribune, Baltimore Sun and other publications, said Thursday that the 145-year-old U-T would remain a separate newspaper.
The U-T has an average print circulation of 268,038 on Sundays and between 177,885 and 216,417 on weekdays, trailing Digital First Media's combined Los Angeles-area publications. The U-T's circulation trails the Orange County Register on Sundays but is ahead on weekdays.
Tribune Publishing's newspapers were spun off from Tribune Media last year as a separate, publicly traded company based in Chicago.
"The acquisition of San Diego Union-Tribune and its related community properties is expected to be accretive to Tribune Publishing and reflects our continuing drive to create value for our shareholders," Jack Griffin, CEO of Tribune Publishing, said in a statement on Thursday. "This represents another step forward in our strategy to leverage our publishing infrastructure, resources and management teams."
Source: http://www.nbcsandiego.com/news/local/U-T-San-Diego-Purchased-for-85-Million-303002011.html#ixzz3ZaVl5WBc
About Author